FTXXX: So Many Screwed as Gambling Site Now Offering Odds on Next Crypto Exchange to Go Under
Published on:
Nov/22/2022
Those behind the collapsed crypto exchange FTX lived a lavish life of pill-popping, bed-hopping and video games in their $40-million Bahamas penthouse.
The shocking revelations come as it was also revealed that the exchange just scrubbed its LinkedIn page of any mention of its former compliance officer up, Dan Friedberg.  He was once implicated in a 2008 online poker cheating scheme.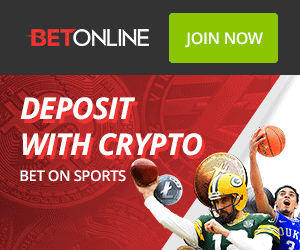 That scandal drew coverage from CBS News' "60 Minutes" and spawned a cult documentary called "UltimateBeat.
With online gambling helping to boost the crypto sector in recent years, it's only fitting that an online bookmaker would begin taking bets on the future of Bitcoin, the next exchange to close down and more.
You may not have been able to predict the fall of FTX, but now you can bet on who you think might be the next crypto exchange to go bankrupt, BetOnline announced late Tuesday.
BetOnline set odds on 10 exchanges, and there's a familiar name at the top of the list.  Yep, THAT ONE....You'll remember Hollywood actor Matt Damon hawking for them during the Super Bowl: Crypto.com.
BetOnlinle also re-opened over/under odds for the price of Bitcoin and Ethereum at the end of the year.
Next Crypto Exchange to File for Bankruptcy
Crypto.com  +200  (2-1)
eToro  +275
KuCoin  +350
Bitfinex  +400
Gemini  +550
Robinhood  +900
Binance.US  +1200
Kraken  +1500
Binance  +2000
Coinbase  +2500  (25-1)
Bitcoin (BTC) at midnight on Dec. 31, 2022
Over/Under 16,500
Ethereum (ETH) at midnight on Dec. 31, 2022
Over/Under 1,100
FTX founder Sam Bankman-Fried has reportedly attempted to broker a bailout for the company from his home in the Bahamas, despite being booted from the exchange.
Sam Bankman-Fried is hunkered down in an upscale neighborhood of Nassau, still scrambling to raise billions to plug a hole in now-bankrupt FTX, according to CNBC's Kate Rooney.
- Nagesh Rath, Gambling911.com