New Billy Walters Book Claims Phil Mickelson Bet Over $1 Billion in the Last Three Decades
Published on:
Aug/10/2023
Excerpts from Walters upcoming book "Gambler: Secrets from a Life of Risk" make the startling claims

The only person Walters knows who bet more than Mickelson "was me" he writes

Mickelson once tried to place a $400K bet on the Ryder Cup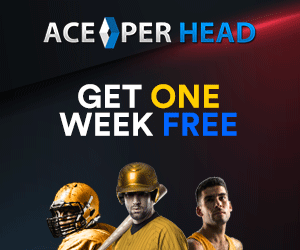 A new book out by renowned professional gambler Billy Walters makes the shocking claim that golfer Phil Mickelson bet over $1 billion on football, basketball and baseball over the past three decades.
According to two reliable sources, ESPN reports that "Gambler: Secrets from a Life of Risk" contains excerpts whereby Walters claims that from 2010 to 2014, Mickelson made 858 bets of $220,000 and 1,115 bets of $110,000.
"The only other person I know who surpassed that kind of volume is me," Walters writes.
Another detail appearing in the book is that Mickelson contacted Walters in 2012 asking if the professional sports bettor would place a $400,000 wager for him on the U.S. team to win the Ryder Cup.  
Walters responded by scolding Mickelson: "Have you lost your %&*$ing mind? Don't you remember what happened to Pete Rose? You're seen as the modern-day Arnold Palmer. You'd risk all that for this? I want no part of it."
The American would go on to lose that year.
Walters wrote: "Phil liked to gamble as much as anyone I've ever met. Frankly, given Phil's annual income and net worth at the time, I had no problems with his betting. And still don't. He's a big-time gambler, and big-time gamblers make big bets. It's his money to spend how he wants."
Walters would go on to serve prison time after providing Mickelson with insider trading tied to Dean Foods.  That company's chairman Thomas Davis provided Walters with the information, according to the Securities and Exchange Commission.
Five-time major champion and three-time Masters winner Mickelson reportedly made around $931,000 in one week after buying $2.4 million in Dean Foods securities but was never charged.
- Gilbert Horowitz, Gambling911.com