Philadelphia 76ers Betting Tips and Trends
Published on:
Nov/17/2023
As of November 17, the Philadelphia 76ers sit third best on the Sagarin Ratings.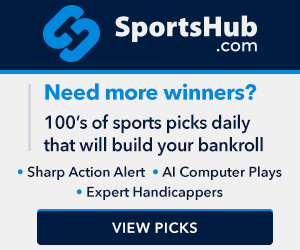 76ers Recent Line Trend November 17
The 76ers had been covering when the line is correct but failing to do so with their last two overlays (both on back-to-back night play).
November 17
The 76ers head to Atlanta with neither team coming off a game the night before or playing the night after. 
Atlanta comes in at No. 14 on Sagarin with a number of 90.98 plus home court advantage of 2.73.  That gives us 0.31 but still favoring Philadelphia (barely).
This one was on the money, having opened at 76ers -2 and correcting at -1.
Atlanta has played pretty well, having not lost two or more games in a row and coming off a loss here.  That last loss was at home against the Knicks by two points.
Philadelphia is covering when the line is where it should be and they've beaten Atlanta in the last three meetings.
Action was balanced for the most part.
November 15
11/8 - vs. Celtics - Boston 1.20, actual line Boston opened –1.5 and the line moved to –2.5.  Line was on the money to a slight 1 point overlay.  Philadelphia covers with a 3-point win.  Action was 63% Boston with the line moving in the right direction based on action coming in.   
11/10 at Pistons – Philadelphia 6.84, actual line Philadelphia –7 to –9 to –8.5.  Opened on the money and moved to a 2-point overlay.  Sixers win by 8 points and, for the most part, fail to cover as the line spent most of the time above the 8 with 8.5 and 9 being the number better than 75% of the time after this one was posted.  Action was around 80% Philly to 69% at close.  
11/12 vs. Pacers – Philadelphia 6.29, actual line 6.5 on the money.  Little in the way of any movement.  76ers win by 11 points to cover.  Action was balanced.   
11/14 at Pacers – Philadelphia 0.80 with the actual line 76ers –5 to –6.5. This was a significant 4 to 5.5 overlay.  Pacers (on their way to 7-4 this week) win by 6 points.  Pacers were seeing 65% at +5 yet books moved to the +6.5 with action still coming in on Indiana at a 65% clip.  
11/15 vs. Celtics - Boston 1.20, Actual line Celtics opened –3.5 moving to –5.5 and dropping back to –1, Overlay of 2 to 4 then On The Money, action 85% on Celtics at –5 and number brought down with action still high at 69% but WHY IS THE NUMBER FALLING?  Celtics do win and cover by 10 points.  Philadelphia had played the night before in Indiana and lost.  
- Don Shapiro, Gambling911.com