Sam Bankman-Fried's Prison Sentence Over, Under Set at 80.5 Years By Oddsmakers
Published on:
Nov/02/2023
The criminal trial of FTX cryptocurrency exchange founder Sam Bankman-Fried has come to an end and a jury of his peers began deliberations on Thursday (November 2). Just moments after this went to press, Bankman-Fried was found guilty on all seven counts of fraud.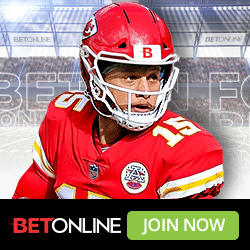 As SBF gambled with billions at FTX, it's only fitting that there were betting odds pertaining to the outcome of his trial.
BetOnline was offering wagering on not only what the jury ultimately decides in the case, but also whether or not SBF will serve jail and, if so, how long.  The latter odds will likely remain up even after the jury returned its decision.
Bankman-Fried has pleaded not guilty to two counts of fraud and five counts of conspiracy.
These were the odds being offered by BetOnline ahead of Thursday night's verdict.
Sam Bankman-Fried Court Case Ruling                                     
Convicted                     1/8                   (-800)
Mistrial                         9/1                   (+900)
Case dismissed              14/1                 (+1400)
Acquitted                     20/1                 (+2000)
(Note: Convicted odds opened at 2/3 so chances have greatly increased)
Will Sam Bankman-Fried serve jail time?
Yes       1/50                 (-5000)
No        15/1                 (+1500)
(Note: The above odds equate to a 98.0% implied probability that SBF will serve time behind bars)
How long will Sam Bankman-Fried's jail sentence be?
Over/Under 80.5 years
Bankman-Fried could potentially end up serving a maximum of 115 years behind bars.
- Jagajeet Chiba, Gambling911.com