Miguel Cotto vs. Manny Pacquiao Fight Odds (Friday Night)
Published on:
Nov/13/2009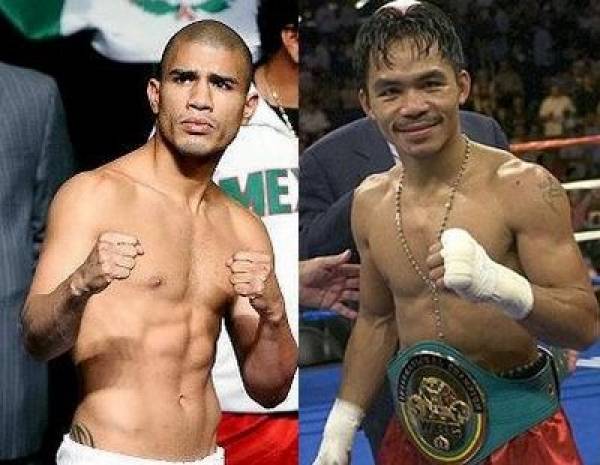 Miguel Cotto vs. Manny Pacquiao fight odds are still available as we inch closer to this marquee fight. 
Manny Pacquiao was getting more action than any other single bet option or team heading into Saturday at BetCRIS.com where odds on Pac were set at -310.  If you like Cotto, BetCRIS is the place to bet him.  There he pays $260 for every $100 bet.  BetCRIS takes some of the highest limits in the world and they welcome action from the Philippines (Pacquiao's home country). 
A lot of the online sportsbooks have been slow to post Miquel Cotto vs. Manny Pacquiao betting odds props, including BetCRIS.com.  But they have now published a handful for your betting pleasure.
These odds were for exact outcomes of the fight.  Pacquaio by knockout, Cotto by knockout, etc...
Cotto does have excellent value in this fight at the current line of +260.
Shane Mosley warned Pacquiao against Cotto's power.
"This is gonna be an interesting fight. I don't give the edge to Pacquiao because Cotto is very strong and really tough. It's gonna be a difficult fight so hopefully Pacquiao is getting ready and is preparing himself because Cotto is a tough fighter," Mosley, who was beaten by the Puerto Rican in 2007.
Roger Mayweather, uncle of Floyd Mayweather Jr., said Pacquiao's speed won't matter either.

"Speed won't mean nothing. If you're in an exchange, the speed don't mean nothing. If you keep pressing Pacquiao, the speed don't mean nothing because Pacquiao got to sit down to hit," Mayweather said.
This is going to be one for the ages.
"We have the biggest fights possible for boxing you have in the mix of the great Mayweather, the great Manny Pacquiao, the great Miguel Cotto, the great Sugar Shane Mosley. There are a lot of fighters, they can fight each other," Oscar Dela Hoya of the Golden Boy Promotions told ABS-CBN North America News Bureau.
Once again, BetCRIS.com is PHILIPPINES FRIENDLY.  So come on in and place your bets.  Use bonus code GAMBLING911 to claim your FREE CASH ON INITIAL DEPOSIT.
Tyrone Black, Gambling911.com