Texas Introduces Sports Betting Bills, Marketing Firm Fined €675,000 for Promotion of Illegal Gambling Sites
Published on:
Mar/23/2023
Texas Introduces Sports Betting Measures, Bill Sponsor Claims Minors Already Gambling
House Bill 1942, written by Rep. Jeff Leach, R-Plano, was introduced Wednesday and would permit regulated sports betting in the Lone Star State. House Bill 2843, by Rep. John Kuempel, R-Seguin, was also introduced and would permit casino gambling in Texas.
But Texas is not exactly one of the more gambling-friendly states in the union.
Leach claims that online gambling is already accessible in the state and a regulated framework would help add layers of consumer protections.
"There are hundreds of our constituents, citizens of all ages, including minors, who right now, especially with March Madness, are placing unsafe, unsecure, illegal, criminal bets very easily," Leach claimed.
Scott Ward of the Sports Betting Alliance said the group estimates that Texans bet more than $6 billion annually on sporting events.
Most Texas sports teams back the measures.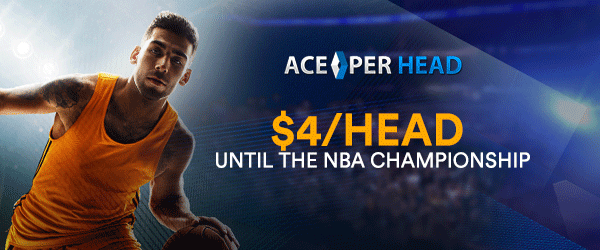 Giles Kibbe, senior vice president for the Astros, made it abundantly clear that the leagues have embraced sports betting, even if Texas policy-makers try to prevent the activity.
"This is a very big part of the sports and entertainment landscape in Texas … and will continue to increase with or without this legislation," Kibbe said. He added that the bill would protect the integrity of sporting events.
The measures will face stiff opposition.
"We know there's consistent evidence of an association between gambling and problems like family violence," Jonathan Covey, policy director for the social conservative group Texas Values, said. "Expansion of gambling of any form is addictive and harmful to families."
Cindi Castilla of Texas Eagle Forum, a group that promotes traditional family values, said gambling profits off the losses of average people. She recounted how when visiting her parents in Missouri, where betting is permitted, "almost every" advertisement is a warning about gambling addiction or a wagering promotion.
"When someone gambles away their last dollar that was supposed to feed their family, that company that made the money is not going to come to their rescue," Castilla said.
The committee left both bills pending.
Historically, Texas has allowed only limited forms of gambling, including lottery, horse and greyhound racing and bingo.
Marketing Firm Fined €675,000 for Advertising Illegal Online Gambling Sites
The Dutch Government has fined the marketing firm Red Ridge Marketing with the promotion of illegal online gambling businesses in the Netherlands market.
The company had previously been warned about its marketing of illegal and unlicensed gambling operators and was told that it would be subject to periodic penalty payments.  The promotions were not removed despite the warnings.
The Netherlands gambling authority, de Kansspelautoriteit (KSA) carried out the investigation of the Tirana, Albania-based marketing firm.
Red Ridge has not yet responded to the cease and desist order or to the fine imposed.
The KSA issued the following statement:
"Promoters of illegal games of chance providers also receive our attention. They must also comply with the law, especially when it comes to protecting young adults. We will do everything we can to stop these practices.'
Thus far in 2023, gambling firms across the globe have racked up more than €26 million in fines.  KSA has imposed €8.5 million thus far.
Entain continues to be fined despite hilariously winning awards at conferences for being "Most Socially Responsible".  Earlier this month, they were handed down a £43,946 fine after its company, Ladbrokes, allowed a fraudster to lose AU$750k Without Checking Source of Funds.
- Gilbert Horowitz, Gambling911.com