Bet USA vs Netherlands Online From My State
Published on:
Dec/02/2022
There is betting galore on Saturday morning's (Eastern Time) FIFA World Cup matchup between Team USA and the Netherlands.
Our friends at BetUS are offering a bunch of great props on this matchup to those in all U.S. states, and around the globe.
Netherlands is a -105 favorite while USA pays $35 for every $10 bet should they upset the team from Holland.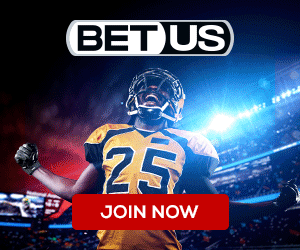 Christian Pulisic has been cleared to play after suffering fa pelvic contusion he suffered while scoing the only goal of the game in the 1-0 defeat of Iran that sent them off to the next round.  The US midfielder finished the half of Tuesday's match but eventually had to be substituted.
"We're going to see him on the training field today," manager Gregg Berhalter said at Friday's news conference. "What I think is it looks pretty good but we'll have to see him today on the pitch to get confirmation of that."
Netherlands and USA will meet in the Round of 16. The BetUS betting experts analyze this World Cup match (Saturday, 10 am EST).
They'll go over the latest betting trends, and best value 2022 World Cup odds available and share their picks and expert predictions for this Round of 16 match.
USA vs. Netherlands Prop Bets
Sat, Dec 03, 2022 EST
Rot     Correct Score     Moneyline
1001     Netherlands 1-0         +550
1002     Netherlands 2-0         +750
1003     Netherlands 2-1         +900
1004     Netherlands 3-0         +1600
1005     Netherlands 3-1         +2000
1006     Netherlands 3-2         +4000
1007     Netherlands 4-0         +4000
1008     Netherlands 4-1         +4000
1009     Netherlands 4-2         +6600
1010     Netherlands 4-3         +20000
1011     Netherlands 5-0         +8000
1012     USA 1-0         +1000
1013     USA 2-0         +2200
1014     USA 2-1         +1600
1015     USA 3-0         +5000
1016     USA 3-1         +4000
1017     USA 3-2         +5000
1018     USA 4-0         +15000
1019     USA 4-1         +12500
1020     USA 4-2         +15000
1021     USA 4-3         +30000
1023     Draw 0-0         +650
1024     Draw 1-1         +600
1025     Draw 2-2         +2000
1026     Draw 3-3         +8000
Rot     Winning Margin     Moneyline
1059     Netherlands by 1         +260
1060     Netherlands by 2         +450
1061     Netherlands by 3         +1100
1062     Netherlands by 4 or more         +2000
1063     USA by 1         +450
1064     USA by 2         +1200
1065     USA by 3         +4000
1066     USA by 4 or more         +8000
1067     Score Draw         +400
1068     No Goal         +650
Rot     Exact Total Goals     Moneyline
1069     0 Goals         +650
1070     1 Goals         +300
1071     2 Goals         +240
1072     3 Goals         +350
1073     4 Goals         +650
1074     5 Goals         +1400
1075     6 Goals         +3300
1076     7 or more Goals         +4000
- Alistair Prescott, Gambling911.com