Hot College Football Betting Trends Still in Effect - Overlays AND Underlays 3 to 2.5
Published on:
Nov/18/2022
As we enter Saturday's Week 12 college football games we have a doozy of a hot trend for both overlays and underlays in the 3 to 2.5 range without going over the 3.   The key is to know when there are overlays or underlays on a particular line.  Gambling911.com does all the home work for you.
So Far This season:
Overlays 4-11
Underlays 7-1 (KU was the one dog with line out of whack due to OK State injured QB learned only after the line release)
We should note that Gambling911.com does not include very early numbers or "day of game" numbers in most cases.  Not all college football games are analyzed.  As such we will not be analyzing Louisiana Tech vs. Charlotte this week, a game that falls within this line criteria.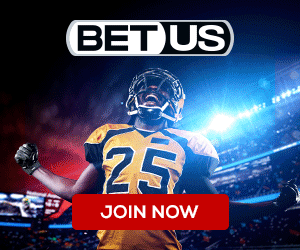 Here are the games we will be analyzing this week:
TCU -2.5 Baylor
Iowa +2.5 Minnesota
Mississippi -2.5 Arkansas
USC -2.5 UCLA
SJSU +2.5 USU
Utah +3 to -3 Oregon (Bo Nix's status for Oregon fhuge game against the Utah Utes was in doubt ahead of Saturday).
TCU -2.5 Baylor
At FanDuel the line had not moved off the 2.5.  We get a number that is right on the money to a tee at 2.54.  There have been no edges for games where the line is accurage in this line range.
BetUS host Gary Segars, and college football expert handicappers Kyle Hunter and Parker Fleming preview this game below and offer their own predictions.
Iowa +2.5 Minnesota
Just like TCU vs. Baylor above, the line has not moved off the 2.5.  In this case, however, the road team Iowa is a dog.  We get a number of 0.95, easily rounded off to a line of Minnesota -1.  That indicates an overlay of 1.5 points. 
Overlays with a line that stays below 3 while hitting the 2,5 have gone 11-4 in for the dog.  This is very solid for Iowa +2.5.
Some comparables include:
Oklahoma State +2.5 Baylor (road dog Oklahoma State covers and wins by a lot) Baylor 3.3 On the Money
Houston +3 to +1.5 Memphis (road dog Houston covers and wins by 1 point) Memphis 2.10 On the Money to 1 Point Overlay
The line on the later does feature more of a line move.
It probably helps too that Iowa has won the last seven games in this series.
Mississippi -2.5 Arkansas
Mississippi -3 to +2.5 Arkansas - We get a number of 2.95, which puts this one on the money.
We have your preview for this game:
USC -2.5 UCLA
This one opened Trojans -2.5, dipped to -1.5 by Monday and was back up to -2.5 by Wednesday. We get a number of USC 3.2, which was mostly on the money with an underlay for two days of nearly 2 points.  The favorite has gone 7-1 with the underlays in this line range.
SJSU -3 to PK'EM Utah State
SJSU has moved from a -3 to a PICK'EM and even a +1.5 dog at some spots.  We get a number of San Jose State 2.51.  This one opened on the money and has since become a 2.5 to 3 point underlay.  Again, the favorites in this line range when there is an underlay have gone 7-1 so far.
Utah vs Oregon (Injury Alert)
- Tyrone Black, Gambling911.com