Hustler Casino Bans Alleged Cheater as Video Goes Viral: 'Victim' Admits Some Responsibility
Published on:
Feb/08/2022
A poker player, Julio "Skillsrocks" Cedillo, has been banned from the Hustler Casino Live cash game stream over alleged cheating with the video now having gone viral in recent days.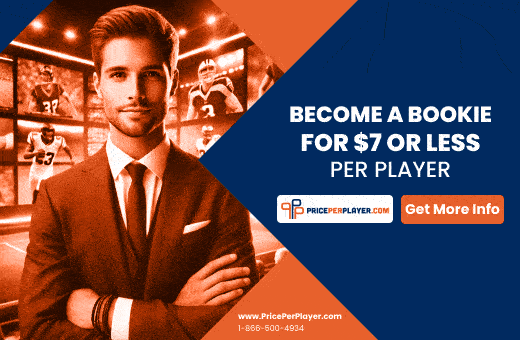 Start Your Own Sportsbook - Tap Into The Multimillion Dollar Industry
During a February 2 Hustler Casino Live $10/20/40 stream, 'Skillsrocks' was seen repositioning himself in such a way to look at the cards of the player to his left, one Barry Wallace.
Over the course of the five-hour stream, 'Skillsrocks' moves appeared to be based on that other player's hole cards whereby he pulled off a series of brazen bluffs against him and celebrate as if he had made the moves all on his own.
.@BLWBARRY & @GmanPoker started tonight's show by addressing the elephant in the room

Watch the entire episode here: https://t.co/uybWBDlt0D pic.twitter.com/e88ZeAvmkZ

— Hustler Casino Live (@HCLPokerShow) February 5, 2022
What You May Have Missed on Gambling911
Rich People Problems: CardPlayer Owners Forced to Fend for Themselves as Cruise Liner Taken Into Custody
BetOnline Purchases Bored Ape Yacht Club NFT for $375,000
Absurdity: "Mattress Mack" Places $4.5 Million Super Bowl Bet on Caesars App
Unibet, 32Red Parent Company Derived Portion of Revenue From Harmful Gambling: Blames XMas
Man Located After Leaving Vegas Not Knowing He Won Jackpot
Russell Crowe's "Poker Face" Resumes Filming After Covid Forced Production to Shut Down
Angry Poker Player Flips Over Table During Tournament Final
I Nelson Rose: Texas's Poker Clubs Are in Trouble
For his part, Wallace admits he shares some of the responsibility.
"I was 100% responsible for protecting my hand as a player," Wallace said, looking to take some responsibility for the situation. "100%. I own all of that. But motherf***ers is leaning over you on purpose, kicking other people that's the cheating part."
Wallace discussed what he believed was the actual cheating element during the stream.
"The cheating part isn't what he did, he didn't cheat when he looked. I'm responsible for my own hand. The cheating part is when he kicked the other dude and was addressing him trying to tell him to fold when I had the straight."
Wallace alluded to 'Skillsrocks' attempt at warning another player by kicking him under the table.  It's unclear whether 'Skillsrocks' was trying to get the other player – a gentleman by the name of Antonio – to fold.  Antonio appeared oblivious to what was transpiring.
"The idiot was looking at my hand, he was purposefully leaning back…trying to get into my hand. That's the cheating part," Barry continued. "So I don't mind what he did, it's part of the game. I should have been smarter and I should have held my hand better. I should have protected better…so I'm responsible for that. But him? He's responsible for being a…"
- Nagesh Rath, Gambling911.com
- Nagesh Rath, Gambling911.com