NFL Cornerback Charged With Armed Robbery at Card Game Surrenders to Authorities
Published on:
May/16/2020
Seattle Seahawks cornerback Quinton Dunbar and New York Giants cornerback DeAndre Baker have been charged with four counts of armed robbery at a card game in Miramar, Florida Wednesday night.


*6 weeks free trial - test drive - best in the biz
*Deposit with Bitcoin - They'll double it!
*Get your own domain, customized website, logo
*Switch in under an hour, earn mrore $$ for doing so
*Odds featured on DonBest.com
*Thousands of betting options daily + live in-play
*Easy and discreet payment options include gift cards
*Walmart gift cards also accepted


Start Earning Money From Your Sheet Here
Miami Beach-based attorney Michael Grieco told ESPN he has "five sworn affidavits from witnesses" that say his client, Dunbar, was not involved in the alleged incident.
Arrest warrants were issued late Thursday and Dunbar voluntarily turned himself in Saturday morning.
CBS4 reported that one of the witnesses told police that "attendees were playing cards, video games and gambling" when an argument broke out involving Baker. The witness said Baker flipped the card game table, and then pulled out a gun.  They noted that there were conflicting reports as to whether Dunbar had a gun.
One witness told the local CBS affiliate that Dunbar did not have a gun, but was "directing others to take valuables." 
The arrest warrant goes on to state that Baker, Dunbar and a third person, identified only as "Shy," began robbing the guests. 
Police said in additions to taking thousands in cash, the trio also made off with luxury watches ranging from $17,500 to $25,000.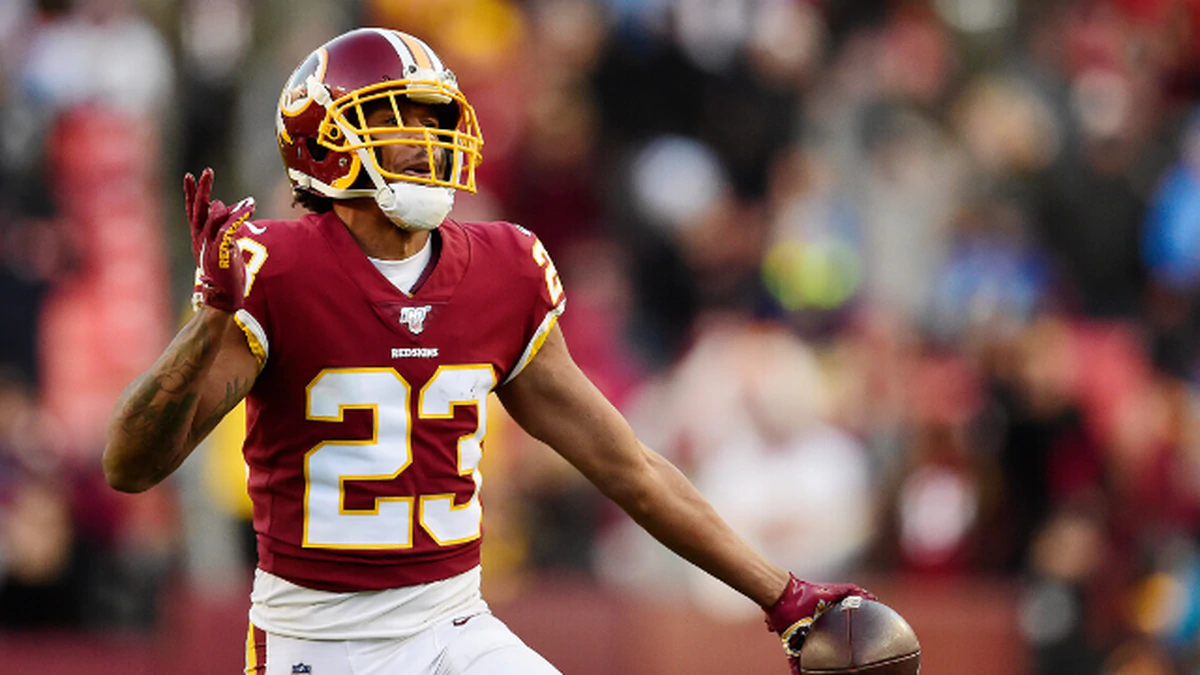 Greico, who serves as a Democratic member of the Florida Legislature representing the State's 113th House district, released a statement via his Facebook page while meeting with his client at the Broward Prison shortly after 3 pm Saturday afternoon.
Today our client Quintin Dunbar voluntarily surrendered at the Broward County jail pursuant to a bogus arrest warrant based solely on uncorroborated witness statements that have since been recanted. As I write this an innocent man sits in jail, facing charges that hold no water. His career and reputation have been put in jeopardy as a result of an overzealous @miramarpd that was so excited about arresting a pro football player that they tweeted out their celebration and even tagged his employer in their unprofessional "virtual touchdown dance." When this case gets dropped I wonder if the Miramar cops will be tweeting out their apology too. In my 20-year criminal justice career I have rarely seen an injustice like this. Quintin has never been in trouble before and to think he's now sitting in jail risking his health during a pandemic due to recanted false allegations makes me sick. This is when the prosecutors can correct the wrongs committed by police's rush to judgement.
Dunbar spent Thursday morning on a video conference talking about what he could add to the Seattle Seahawks defense after arriving via a trade in March.  Hours later he learned of the arrest warrant.
Dunbar was traded to the Seahawks after a contract dispute with the Redskins. 
"You just want to feel wanted at the end of the day. ... I just hope to repay them with the way I carry myself as a person," Dunbar said on the video conference. 
He finished the 2019 season starting 11 games, recording 37 tackles, eight passes defensed, and a career-high and team-leading four interceptions.
Dunbar was considered one of the Seahawks most notable offseason acquisitions.
Corbin Smith of SI.com writes:
There's no denying Dunbar's predicament puts the Seahawks in a precarious spot. If he winds up being innocent, the organization will welcome him back with open arms. But if he truly committed these crimes he's been accused of, there's no way they will keep him. Releasing him will be the only option. 
Baker was selected by the Giants in the first round, 30th overall, of the 2019 NFL Draft. The Giants had traded up with the  Seahawks to acquire the pick giving up their 37th, 132nd and 142nd picks.
Dunbar and Baker were each granted bond on Sunday.  All three men face significant jail time if found guilty.
As if two NFL players arrested in a given week weren't enough, another Redskins player, wide receiver Cody Latimer, was charged Saturday with illegal discharge of a firearm and prohibited use of a firearm.
- Chris Costigan, Gambling911.com Publisher