Donald Trump Indictment Odds Watch: Former President Says Arrest Coming Tuesday?
Published on:
Mar/18/2023
Former US President Donald Trump's indictment odds remained unchanged after blockbuster news March 9 from the New York Times that Manhattan prosecutors have signaled criminal charges could be coming against him, and there are signals that might happen more sooner than later.  Those odds were -500.
By Saturday afternoon, BetOnline had pulled their indictment odds, at least temporarily.
The Manhattan probe involves an alleged role in hush money payments to porn star Stormy Daniels.
The former president was told he could appear before a Manhattan grand jury this week if he wished to testify, the newspaper said.  This is typically an indication that the investigation is in its final stages.  New York state law requires that the defendant in a matter be provided an opportunity to appear to testify when charges are likely forthcoming.
And now there are reports that multiple agencies are said to be in discussions in regard to potential security plans for in and around the Manhattan Criminal Court in case Trump is charged in connection with an alleged hush money payment to Stormy Daniels. 
But things got even more intriguing by Saturday afternoon.
Trump himself said he anticipates being arrested on Tuesday. He was calling for his supporters to protest.
The Associated Press reports that Trump's lawyer and spokesperson said there had not been any communication from prosecutors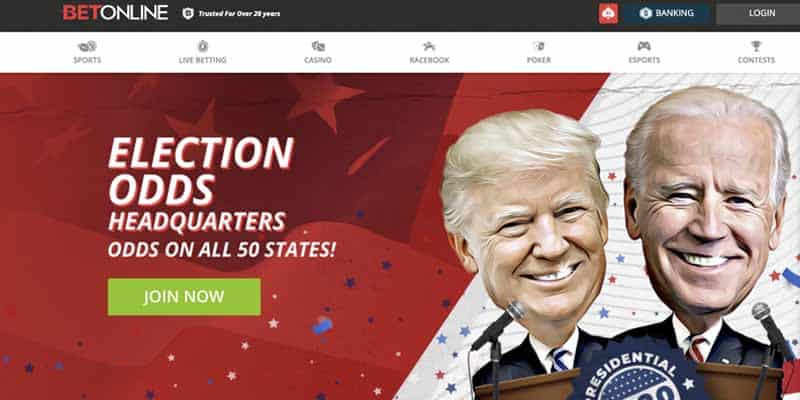 From the Associated Press:
His message seemed designed to preempt a formal announcement from prosecutors and to galvanize outrage from his base of supporters in advance of widely anticipated charges. Within hours, his campaign was sending fundraising solicitations to his supporters, while influential Republicans in Congress and even some declared and potential rival candidates issued statements in his defense.
In a later post that went beyond simply exhorting loyalists to protest about his legal peril, the 2024 presidential candidate directed his overarching ire in all capital letters at the Biden administration and raised the prospect of civil unrest: "IT'S TIME!!!" he wrote. "WE JUST CAN'T ALLOW THIS ANYMORE. THEY'RE KILLING OUR NATION AS WE SIT BACK & WATCH. WE MUST SAVE AMERICA!PROTEST, PROTEST, PROTEST!!!"
January 6 Committee Recommendations
The January 6 committee reviewing a January 2021 attack of the U.S. Capitol building, voted to urge the Justice Department to pursue at least three criminal charges against former U.S. President Donald Trump.
These charges include: Obstructing an official proceeding, conspiracy to defraud the government and inciting or assisting an insurrection.
Rep. Jamie Raskin, D-Md., said in part during the meeting overheard by NBC News that he believed referrals were "warranted."
It should be noted that Trump's indictment odds prior to 2022 were sitting around Even.
December 2022: Charges Against Trump's Company
Two subsidiaries of the Trump Organization were convicted of multiple crimes in the state of New York earlier this month.
Charges included tax fraud, falsifying business records and conspiracy.  Jurors in New York City delivered the verdict and found the Trump Organization guilty on all charges.
The former President and the company's owner, Donald Trump, was not named as a defendant in the case but his indictment odds gained renewed notice at BetOnline by Tuesday evening.  Trump was now priced at -140 to be indicted before the 2024 general election.
One of the subsidiaries charged in the criminal case, the Trump Corporation, was convicted of nine counts. The other defendant, the Trump Payroll Corporation, was convicted of the remaining seven counts.
The case specifically relates to related to compensation paid in the form of perks that included free apartments and luxury cars to then-chief financial officer Allen Weisselberg and other executives, all as an alleged means to avoid paying taxes.
The Trump Organization faces fines of up to $1.6 million at sentencing.
December 2022: Justice Dept. Subpoenas Ariz., Mich., Wis.
Reports also surfaced Tuesday that special counsel Jack Smith has sent grand-jury subpoenas to local officials in Arizona, Michigan and Wisconsin.  These were three states in the 2020 general election that ensured Democrat candidate Joe Biden would go on to become President.
The subpoenas seek any and all communications with Trump, his campaign and a long list of aides and allies.
"I'm happy to participate in this process," said George Christenson, the Milwaukee clerk, who confirmed the subpoena he had received.  Christenson provided the Washington Post with a copy.
Dane County Clerk Scott McDonell confirmed receiving a similar subpoena.
"I am not aware of any significant communications that have not already been made public," said McDonell, whose county encompasses Madison, the state capital.
July 2022: 58% Said Trump Should Be Charged in Capitol Riot
A majority of Americans said back in June 2022 Donald Trump should be criminally charged for his role in the Jan. 6 Capitol riot, a new poll reveals.  His odds of being indicted were still quite long at the time with a payout potential of $35 for every $10 bet, but that shifted a month later at shifted to a payout potential of $18.50 for every $10 bet, quite possibly on news that the Department of Justice was closing in.
The Ipsos/ABC News poll found that 58% of respondents said Trump should be criminally charged.  Poll respondents stated that Trump "bears a good or great amount of responsibility for the events of Jan 6."  This is up from 52% back in April.
And one of the biggest surprises comes with the Republican respondents.  Nearly 20 percent of those identifying as Republicans said Trump should be charged.  That's up around 10 percent from a few months ago. 91 percent of Democrats believe he should be charged.
A significant number of self-described Independents believe Trump bears responsibility as well at 62%.
In House Committee hearings taking place over the summer, details emerged regarding the pressure placed on Vice President Mike Pence to obstruct the electoral count on January 6.  Some in the crowd that day chanted "Hang Mike Pence".
Trump in Shackles?
A one-time contributor to the Gambling911.com website, Wayne Allen Root, asked Trump on his syndicated radio program, The Wayne Allyn Root Show if he anticipates being taken out of his Mar-a-Lago home 'in shackles'.
Trump replied: "What's going on has never been seen in this country before .. It is so serious .. but I'm at the forefront."
Months prior to Trump announcing another run for President in 2024, he was the favorite at +250 odds.  Since that time, Florida Governor Ron DeSantis assumed the favorite position.
- Chris Costigan, Gambling911.com