AZ Governor Betting: Kari Lake Interview Abruptly Cancelled, Katie Hobbs MIA
Published on:
Oct/13/2022
Republican Kari Lake is coming in as the -190 favorite to be elected the next Governor of Arizona.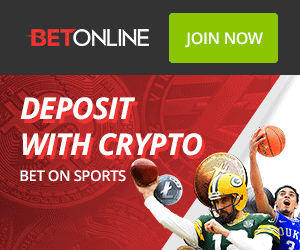 Lake was slated to appear alone Wednesday night as part of a primetime interview with the local PBS affiliate.  A state commission that organizes political debates abruptly canceled the one-on-one interview upon learning that the local station planned to interview Katie Hobbs next week.  Hobbs has refused to debate Lake one-on-one up to this point.  She claims that the former long time newscaster will turn the debate forum into a spectacle.
Lake held a news conference to attack the decision, her rivals and the mainstream media.
"She should not be given a half an hour of free airtime," Lake said of her rival.
Hobbs, Arizona's Secretary of State, refusal to debate has garnered significant negative press in recent weeks and could be hurting her chances in the betting markets. 
"What I'm focused on is talking to the voters of Arizona," Hobbs told reporters during a campaign event Wednesday. "I'm not interested in being a part of Kari Lake's spectacle or shouting match, and I'm going to talk directly to the voters."
As she spoke, Lake supporters dressed as chickens danced outside the window.
Lake, an election denier, vowed to show up during the Hobbs interview in an attempt to debate Hobbs. 
"I promise you I won't yell, Katie," Lake said. "I promise you I won't interrupt you. And if you want to have an emotional support animal there as well, I will agree to that. But show up like a grownup and debate."
The Citizens Clean Elections Commission (CCEC) promised to set a new date and venue for the Lake interview.
Battinto Batts Jr. responded to the criticism.  He is the dean of ASU's Walter Cronkite School of Journalism and Mass Communication, which is home to Arizona PBS.
"It is our responsibility as a news agency to provide the public with access to the candidates who are running for office so they can learn more and make informed decisions."
Batts said Arizona PBS has offered 30-minute interviews on its "Arizona Horizon" news program to both Hobbs and Lake.
The Current Arizona Governor, Doug Ducey, is term-limited.  Ducey is the nephew of Bill Scott, who was a pioneer in the online sports betting industry, having founded World Wide Tele Sports (WWTS) in the early 1990's.  That company would later be sold to what is now one of the top 3 offshore sportsbooks, Bovada.
- Gilbert Horowitz, Gambling911.com