DeSantis Hits Back at Trump, Discusses His Path to Presidency, Latest Odds
Published on:
Mar/22/2023
Sitting down with Fox Nation's Piers Morgan, Florida Governor Ron DeSantis laughed off criticism of him by the former US President Donald Trump while discussing how he can win the Presidency.
DeSantis has not offically announced a campaign for the 2024 Presidential race but was listed at +130 (payout $130 on a $100 bet) to win the Republican nomination.  Trump was still the slight favorite at EVEN odds.
DeSantis is actually favored over Trump to be the GOP candidate that wins the Presidency at +275, though the current President Joe Biden is favored at 2/1 odds (payout $200 on a $100 bet).  Trump comes in at +325.  Current Vice President Kamala Harris has the next shortest odds at +1800.  The payout for her would be $1800 on a $100 bet.   We would note that the Republican party is favored to win the 2022 Presidential race at -120 compared to EVEN for the Democrats despite Biden being favored. 
As one can see, these numbers are mostly conflicting but likely suggest any criminal indictments against Trump will take their toll during the six months leading up to November 2024. Trump is facing multiple probes with BetOnline favoring the former President to be handed down at least two indictments.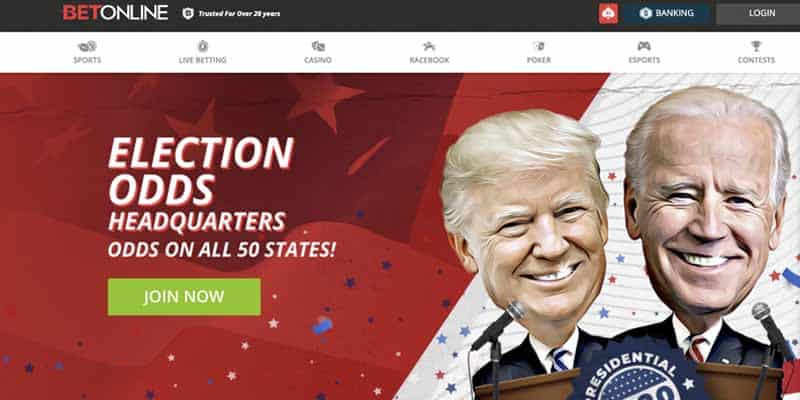 Manhattan District Attorney Alvin Bragg's office is investigating hush money allegedly paid on Trump's behalf to a porn star during his 2016 campaign with an indictment anticipated any day now.
Meanwhile, Georgia's Fulton County District Attorney Fani Willis launched a criminal investigation on February 10, 2021 to determine if Trump should be prosecuted for placing calls to state officials pressuring them to change the Georgia election results. 
There is also a Federal Bureau of Investigation (FBI) probe into Trump's potential mishandling of classified documents.
A United States Select Committee also referred Trump for four crimes tied to the January, 2021 attack on the Capitol Building. 
All of this serves as a massive distraction for the GOP party overall as DeSantis contemplates entering the race for President with very little in the way of any baggage. 
Speaking to Morgan, the Florida Governor made it clear that, should he decide to run for President, he would win.
"If I were to run," he said confidently, "I'm running against Biden. Like we [him and Trump] are competing for the Republican, potentially, I get that, but ultimately you know the guy I'm gonna focus on is Biden because I think he's failed the country. I think the country wants a change. I think they want a fresh start and a new direction and so we'll be very vocal about that."
DeSantis discussed how he recently won his midterm election for Governor in Florida by 18 points.
"I won with independents by 18 points," he said, "and so that will be the same formula that we would take, and honestly forget about me, I think anybody should take the formula like that nationally. You can't win with just Republicans. You've gotta win with independents and you need to convince some of these Democrats, which I was able to do in Florida, because they're not woke, they don't like some of the nonsense going on. They want their streets safe, and they want quality education. So I think you could appeal to people across the canvas."
And on Trump mocking the Florida Governor with nicknames like "Ron Meatball" and "Ron Desanctimonious", DeSantis simply laughed off those jabs.  He admitted being unable to spell the later nickname.
"I can't worry about getting criticized. I can't worry about the political fallout. I've gotta do what's right and I've gotta stick by that and I've gotta be willing to take the arrows, and I think we need more of that in terms of our leaders now, because when you want to do the right thing with the media environment, social media and all this stuff, people come after you and that's just the price you've gotta pay for leadership but I think it's an ingredient that's essential."
Piers Morgan's interview with Gov DeSantis airs Thursday on "Piers Morgan Uncensored," Fox Nation.
- Gilbert Horowitz, Gambling911.com