Feds Claim New York State Trooper Tipped Off Targets of Illegal Sports Betting Probe
Published on:
Jan/11/2023
New York may have legalized sports betting but that doesn't mean everyone who engages in the activity are doing so lawfully.
Case in point: A Rochester-based gambling ring is believed to have generated some $10 million in profits from illegal sports bets, according to the U.S. Attorney's Office for the Western District of New York.  Investigators had been conducting their probe into the business prior to New York State legalizing sports gambling in 2020.  Online and mobile sports betting only became legal in January of last year.
Sport700.com was under investigation with investigators looking into multiple targets, including two who collectively managed 2,010 bettor accounts, prosecutors said.
The sports700.com website was up and running as of Wednesday morning with limited information on its home page.  The site reads: "Bet Games, Props, Live and Updated Odds to Win".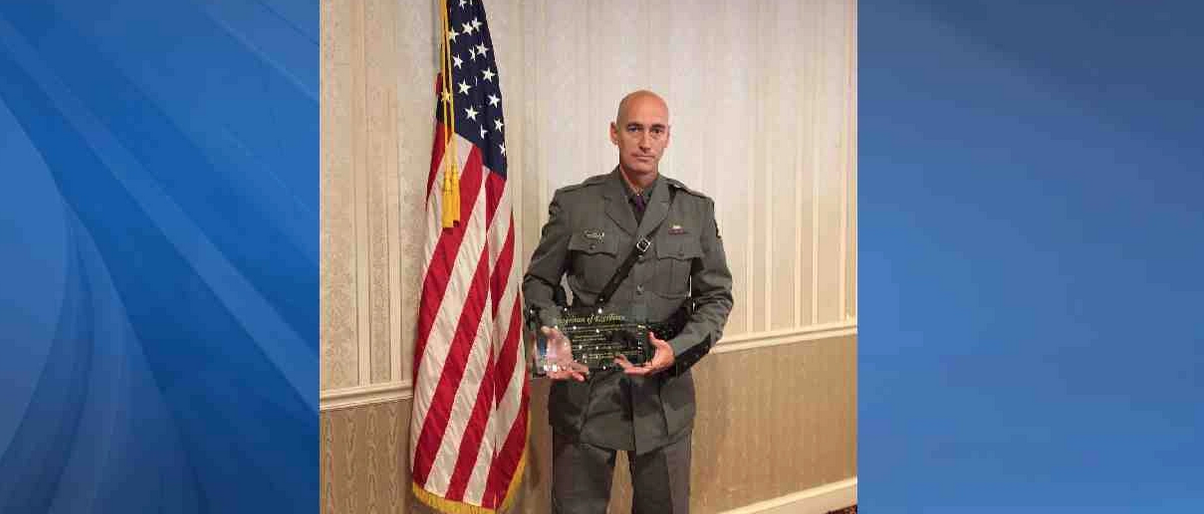 Prosecutors claim a former New York state trooper interfered with the investigation and tipped off at least one of the individuals involved.
Thomas J. Loewke, 51, was charged on Jan. 6 and faces up to 20 years in prison if convicted of the charges of obstructing state and local law enforcement investigations.  Loewke was a sergeant at the time of the probe. He is also accused of placing bets with sports700.com.
Assistant U.S. Attorney Meghan K. McGuire, who is handling the case, stated that according to the complaint, in October of 2020, Homeland Security Investigations joined an ongoing joint federal, state, and local law enforcement investigation into illegal gambling businesses.
During the course of the investigation, a series of calls and text messages were intercepted between targets of the investigation, sub-agents and individual bettors discussing the placement of bets, collection of winnings, and payment of losses. Investigators also monitored accounts on sport700.com. 
On January 3, 2021, a search warrant was executed on one account belonging to an individual identified as Target 1 of the investigation. A review of the account indicated that Target 1 had 16 sub-agents, who collectively managed 221 individual bettor accounts. Throughout the duration of the account, April 25, 2019, through January 3, 2021, Target 1 generated $1,241,172 in gambling profits. In February 2021, a search warrant was executed on an account belonging to a second target (Target 2) of the investigation. Target 2's account was created on April 25, 2016, had 128 sub-agent accounts managing 1,789 individual bettors, and profits totaling $8,945,629.
During the investigation, investigators overheard a phone call between Target 1 and Target 2, during which Target 1 said that a member of the New York State Troopers named "TJ" had tipped him off to the ongoing investigation.  The Targets then discussed changing the passwords and domain name of the website and erasing the betting history in order to avoid detection. 
Subsequent investigation determined that, on December 17, 2020, a uniformed New York State Trooper performing maintenance on the computer of an NYSP Senior Investigator involved in the investigation observed a draft affidavit, which included Target 1's name in plain view at the top of the document.
Access to the Senior Investigator's office was controlled by a swipe card system. Records indicate that on December 17, 2020, the Trooper accessed the office three times in the morning. A review of the Trooper's cell phone shows that during those times, the Trooper sent an outgoing text message and made two calls to a cellular phone number registered to Loewke. Two additional calls were made to Loekwe's cell phone that afternoon. The text message stated "Call me ASAP."  The Trooper subsequently confirmed that he had disclosed the existence of the investigation to Loewke. A search of Loewke's phone also uncovered evidence that he engaged in illegal sports betting by placing numerous bets with another individual.
Loewke made an initial appearance Tuesday afternoon before U.S. Magistrate Judge Marian W. Payson and was released on conditions.
The criminal complaint is the result of an investigation by Homeland Security Investigations, under the direction of Special Agent-in-Charge Matthew Scarpino, the Internal Revenue Service, Criminal Investigation, under the direction of Special Agent-in-Charge Thomas Fattorusso, the New York State Police, under the direction of Major Brian Ratajczak, the Greece Police Department, under the direction of Chief Michael Wood, and Rochester Police Department, under the direction of Chief David Smith. Additional assistance was provided by the Monroe County District Attorney's Office.
U.S. Magistrate Judge Marian Payson agreed to allow Loewke to remain free until his next court hearing Feb. 13. Loewke is represented by attorney Michael Schiano.
Others involved in the probe have yet to be named.
- Jagajeet Chiba, Gambling911.com