With DeSantis Poll Numbers Tanking: BetOnline Releases Latest Presidential Odds
Published on:
Mar/26/2023
Former US President Donald Trump showed on Saturday he still maintains a significant following, at least if rallies are to tell us anything.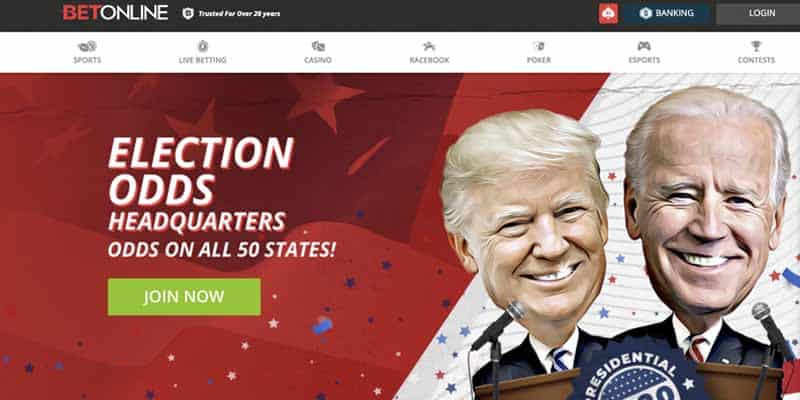 Thousands took part in a rally in Waco, Texas on Saturday to hear Trump speak.
The former President is currently under a series of probes, all of which he referred to as "bullshit" while speaking to the raucous crowd.
"Prosecutorial misconduct is their new tool, and they're willing to use it at levels never seen before in our country. We've had it, but we've never had it like this," he said. "We must stop them and we must not allow them to go through another election where they have yet another tool in their tool kit."
BetOnline continues to update its 2024 US general elections odds as well as releasing a series of Trump arrest prop bets last week.
Trump remained the odds-on favorite to receive the GOP nomination at -120 while Florida Governor Ron DeSantis was coming in at +150.  That represents around a quarter more of a margin over last week's prices.
DeSantis' support is tanking. To be fair, it started tanking the second he began speaking more on a national stage. @StuartPStevens with some thoughts on why Ron doesn't have what it takes to make it to the 2024 finish line. pic.twitter.com/oJ46H4slkl

— The Lincoln Project (@ProjectLincoln) March 26, 2023
DeSantis appears to be losing some steam in recent weeks, especially where the poll numbers are concerned.
In a Morning Consult survey conducted over the weekend, Trump netted 54% of the Republican primary vote when considering a multi-candidate field, compared to 26% who say they'd vote for DeSantis.
Trump has attacked DeSantis nearly daily via social media.
"It's not important for me to be fighting with people on social media," the Florida Governor said during a recent interview with Piers Morgan of Fox Nation. "It's not accomplishing anything for the people I represent. So, we really just focus on knocking out victories, day after day. And if I got involved in all the undertow, I would not be able to be an effective governor."
BetOnline continues to update its odds here.
- Gilbert Horowitz, Gambling911.com