Mouth YouTube Channel Suspended Over Vax Claims
Published on:
Oct/09/2023
Poker pro Mike "The Mouth" Matusow says his popular YouTube channel has been suspended for a week following what the social media platform says are inaccurate claims regarding the Covid-19 vaccine.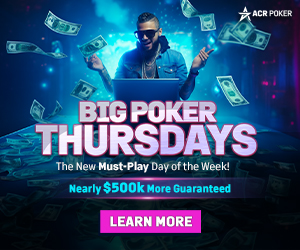 "Yesterday my YouTube channel was suspended for a week and last episode of TheMouthpiecePodcast was taken down for saying the anti vaxxed won the debate it's already been proven that it is much safer for people under the age of 25 to not get the vax because of the rise in myocarditis! These are indisputable facts that have been proven yet the communist owners of censorship at YouTube  don't give a fuck!"
His YouTube channel is currently up though no sign of Mike's most recent video.
The Mouth's followers were quick to pile on.
"Ok, Dr Matasow. Whatever you say I believe."
Another wrote: "Can you please post links to your claim about it being proven for people under 25 to not be vaxxed? It helps your credibility and proves your point when you're saying something people might not know about or intuitively agree with to list sources."
There was this:
"I liked it better when Mike was just a poker player and not a medical pandemic expert."
Another follower offered:
"Ahh yes Mike the famous communists at the 4th largest corporation in the world. Do you care what words mean or do you just repeat back amalgamations of whatever nonsense propaganda you consume?"
And this helpful advise:
"You should stick to be a degenerate gambler."
Carrie Lucas, PhD, associate professor of immunobiology at Yale School of Medicine writes this of Myocarditis, which is an inflammation of the heart muscle.
"Myocarditis risk depends on the age and sex of the vaccine recipient. It is most common in younger males—adolescents or young adults. The highest risk group is males between 12 and 17 years of age. And in that highest risk group, the myocarditis risk after the second dose, which is the highest, is 35.9 per 100,000 people. In comparison, the risk post-infection in that same group is 64.9 per 100,000.
"This is a question we have thought a lot about but one we can't yet answer. We can propose some hypotheses, but why the heart tissue is affected and not other tissues in the body is not known. One speculation is based on our thinking about the different organ systems. In our analyses, some of the cells associated with inflammation have signatures consistent with immune molecules that can recognize what we call 'stress ligands' on tissue cells. And you can imagine, the heart pumping and the mechanical stress that it experiences could make it express some of these ligands more than other tissues. But again, this is pure speculation and more studies would be needed to be able to figure out why the heart and not other tissues—we don't have data on that directly. "
- Nagesh Rath, Gambling911.com