Oddsmaker Breaks Down Argentina Presidential Election
Published on:
Nov/17/2023
We have a couple of highly-competitive general elections this upcoming week.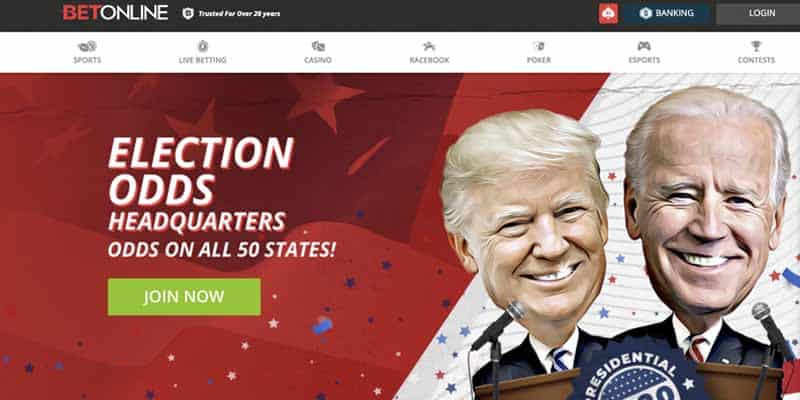 The first happens Sunday as Argentinians will vote for their next president in a run-off election. The odds point to basically a tossup with Javier Milei, who is often compared to Donald Trump, just a small favorite as of this writing.
The other major world politics decision will come Wednesday as Netherlands will see which party ultimately has the power behind seat majority.
The odds from BetOnline.ag are below, and the bookmaker's political oddsmaker, Paul Krishnamurty, provides his analysis for Argentina's Presidential Election, anticipating it will come down to the wire.
(Two sets of numbers are provided, the first are fractional odds while the second set are "American-style" odds)
2023 Argentina Presidential Election                                        
Javier Milei                   5/7                   (-140)
Sergio Massa                1/1                   (+100)
Which party will win most seats at the 2023 Netherlands General Election?                                         
VVD                  5/7                   (-140)
NSC                  6/5                   (+120)
GL-PvdA           12/1                 (+1200)
PVV                  25/1                 (+2500)
Paul Krishnamurty of BetOnline.ag:
"Sunday's run-off for the Argentinian Presidential Election looks set to be one of the most exciting and unpredictable contests of recent times. Going in, right-wing libertarian Javier Milei is the favorite to beat Peronist candidate Sergio Massa. However, this market has already taken several twists and turns.
Prior to the first round, Milei – an economist who made his name on TikTok and is often compared to Donald Trump – was being bet at odds of -400, thanks to a comfortable poll lead and widespread narrative that Argentina was ready to vote for an outsider, prepared to rock the country's establishment, set against long-term economic malaise and crisis.
However, as that first round turned out, Milei significantly underperformed and finished a clear second to Massa, whose 7% vote share advantage belied a consistent deficit, according to polls.
Those results meant Massa entered the run-off phase as the favorite and BetOnline.ag was attracting money at odds as high as -200. The odds would flip once again, though, when eliminated centre-right candidate Patricia Bullrich endorsed Milei.
The most recent polls have Milei around 3% ahead, on average, but, following the first-round trends, that lead looks small. Massa's party and Peronist movement have deep ties throughout Argentina and it seems a highly efficient ground game. Expect this one to go to the wire."
- BetOnline Press