Poker Perv Sentenced to Four Years
Published on:
Nov/14/2023
It's a name long time readers of the Gambling911 website may be familiar with.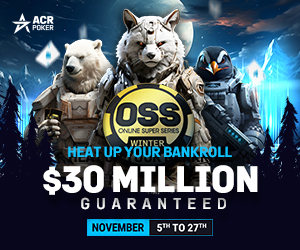 Our own Thomas Somach once reported on how poker pro Shawn Sheikhan, who has amassed close to $2 million in career live winnings and made regular appearances on televised poker shows, has had his fair share of run-ins with the law. 
The "hummus-gobbling perv sexually molested two underage girls in California and served time in prison," Somach reported back in 2019, but the incident occurred well before that.
Somach also note that "Sheikhan also killed someone--and got away with it!"
Then there was this:
"Add to the mix the fact that he's repeatedly abused fellow poker pros on television poker shows and now preys on the young by running a chain of sleazy tattoo parlor/tobacco shops in Vegas, and you've got proof positive that the pint-sized pro is poker's version of pure evil."
Now we are learning that Sheikhan, 53, has been sentenced to four years in prison last week following a guilty plea to running an illegal cannabis business.
Think four years is a harsh sentence for this crime?
Consider Sheikhan was facing up to 40 years behind bars....and a $5 million fine. 
Judge Cathy Ann Bencivengo agreed with prosecutors' request for a 48 months jail sentence followed by three years of supervised release.
Sheikhan was accused of operating the large scale cannabis business known as "Cannaland" in Southern California from 2019-22.  It acted as a wholesale supplier of marijuana and related products to unlicensed and illegal marijuana dispensaries in Southern California.  It should be noted that marijuana is legal in California for both medicinal and adult (recreational) use.
An FBI raid of the business in Spring Valley, California recovered more than 3,000 pounds of marijuana with an estimated street value of $6 million as well as five firearms.
Prosecutors contended that Sheikhan and business partner Sabriana Williams obtained replacement firearms for the operation's security guards while continuing to run their business.
The FBI explained the seriousness of the crime at the time of the arrests.
"Over the last two years, federal and state law enforcement targeted the operation of dozens of illegal, unlicensed marijuana dispensaries in San Diego County in order to enforce the law and curtail the related crime alleged in this case," Grossman said. He thanked the prosecution team and the investigating agencies for their efforts to protect the community.
"The FBI is committed to keeping our communities safe from the vast array of violent crimes and criminal activity which accompanies these illegal establishments," said FBI Special Agent in Charge Stacey Moy. "I want to thank our law enforcement partners at the San Diego County Sheriff's Department, the San Diego Police Department, the Chula Vista Police Department, the Internal Revenue Service, the United States Attorney's Office for the Southern District of California, and the San Diego County District Attorney's Office for their commitment and collaboration on these cases. It's these ongoing partnerships which enable law enforcement from around the county to be agile and able to handle these types of cases using a variety of investigative techniques with different prosecutive options."
"IRS has been a part of the Organized Crime Drug Enforcement Task Force (OCDETF) for over 30 years. 'Stronger Through Partnership' is the OCDETF motto, and the success of this highly impactful investigation truly exemplifies that motto," noted Ryan L. Korner, Special Agent in Charge of the Los Angeles Field Office of IRS-Criminal Investigation (IRS-CI).  "The primary motivation of drug traffickers is greed. They don't care how their actions negatively impact innocent people, the community, or our society.  The role of IRS-CI is to fully dismantle these criminal organizations by following the money that fuels the drug trade, and ultimately ensure that the peddlers of these illicit drugs do not reap the benefits of their criminal activity."
"The Sheriff's Department has been a proud partner in the collaborative law enforcement response to organized criminal activity related to unlicensed marijuana distribution in the East County," said Kelly A. Martinez, Undersheriff of the San Diego County Sheriff's Department. "Sheriff deputies, investigators, and analysts committed countless hours of investigative support, surveillance, and analysis to this effort.  Today's outcome is a culmination of the dedication of federal, state, and local law enforcement partnerships in the region which are the hallmark of public safety in San Diego.  East San Diego County is safer today because of this hard work."
"This operation demonstrates that strong partnerships, including participating on federal task forces, keeps our community safe," said San Diego Police Department Chief David Nisleit. "The San Diego Police Department is committed to working with neighboring law enforcement agencies to combat organized crime in our region. We are proud of the work that has been done to close these illegal distribution centers and stop the violent crime associated with them."
"Illegal marijuana dispensaries have been responsible for numerous complaints by our community members," added Chula Vista Police Department Chief Roxana Kennedy. "We've seen many of them open up near our schools over time.  They pose a significant health and safety hazard to the public, especially our youth, and they move around trying to avoid enforcement.  Collaborating with our law enforcement partners in the region and pooling our resources to stop these criminal organizations from putting our communities at risk is absolutely critical."
Being convicted of a crime under California State law as well as federal law does impact one's Second Amendment right to possess firearms. 
- Nagesh Rath, Gambling911.com