Georgia Tech vs. Clemson College Football Odds
Published on:
Oct/18/2008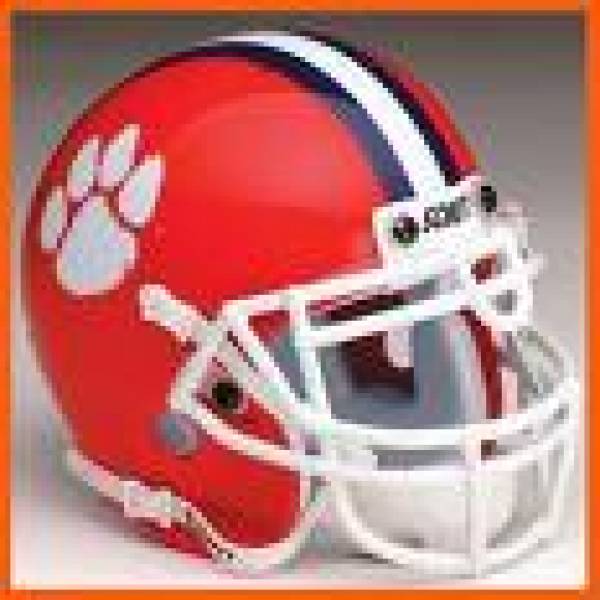 Georgia Tech vs. Clemson college football odds were in high demand heading into Saturday. 72 percent of the betting public was all over Georgia Tech at Sportsbook.com with a line of -2 1/2. Now keep in mind this one originally opened Clemson -2.
Georgia Tech is 6-4 in this series but only 3-7 Against The Spread.
If there ever was a college football program in turmoil, Clemson has become the poster child for it.
The Tigers, who were ready to make a quarterback switch the day after their loss at Wake Forest, now are undergoing a midseason coaching change that adds even more mystery to one of the most enigmatic teams in the country.
Dabo Swinney, who came to Clemson in 2003, will guide the Tigers (3-3, 1-2 ACC) on an interim basis for the last two months of the season following the abrupt resignation of Tommy Bowden.
Bowden announced his decision to leave without completing his 10th season at Clemson four days after the loss to the Demon Deacons pretty much squashed the Tigers' hopes of winning the Atlantic Division and playing in the ACC championship game.
"You're looking at a coach that's got nothing to lose," Swinney said. "We're going to lay it on the line. It might be a seven-week career, but it's going to be fun."
Swinney, who coached wide receivers, wasted little time shaking up his staff. He let offensive coordinator Rob Spence go and said he will call plays with input from Billy Napier, who now will handle quarterbacks after coaching tight ends.
Grad assistant Jeff Scott will take over Swinney's wide receiver responsibilities, and another grad assistant, Mike Dooley, will coach tight ends. Scott is the son of offensive line coach Brad Scott.
Swinney did confirm that Willy Korn will still start at quarterback against the Yellow Jackets in place of senior Cullen Harper, who started every game last season and all six this year. Bowden made that move after the loss at Wake.
Clemson is 17-8 Straight Up in their last 25 games at home. Georgia Tech is 4-1 ATS in their last 5 games on the road.
----
Don Shapiro, Gambling911.com