Trump Total Number of Indictment Odds: Pecker Appears Before Grand Jury
Published on:
Mar/28/2023
A flood of bets on former US President Donald Trump continue coming into BetOnline as that website posted the odds on Monday in anticipation of an indictment - and possible arrest - by the Manhattan DA's office.  New odds were posted on the total number of indictments handed down against Trump from various agencies, with the UNDER 2.5 favored and priced at -250.  The OVER 2.5 pays out $17.50 for every $10 bet.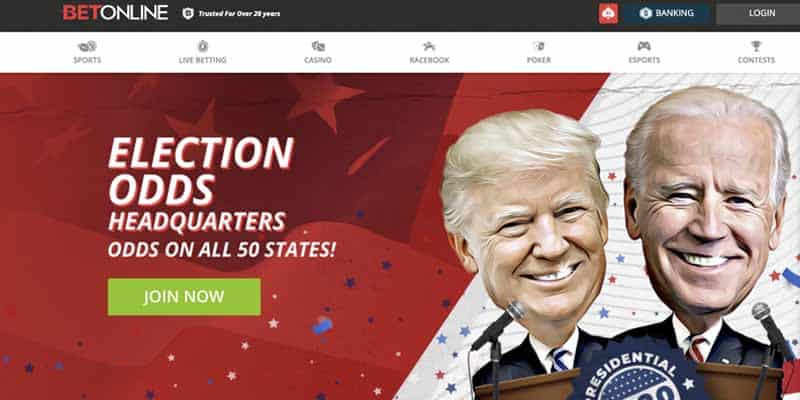 Those odds remained steady as of Tuesday morning March 28.
That highly anticipated arrest that was supposedly to have happened last week, announced by Trump himself, didn't.  In fact, much of the activity surrounding the Manhattan probe was placed on hold over the past week.
Manhattan District Attorney Alvin Bragg's office  is investigating hush money paid on Trump's behalf to a porn star during his 2016 campaign.
On Monday (March 27) we learned that the former head of the National Inquirer, David Pecker, appeared before the grand jury for a second time.
Adult entertainment actress Stormy Daniels had considered selling her story of an alleged affair with Trump to the National Enquirer at the time Pecker was still in charge.  Instead, the former President's attorney at the time, Michael Cohen, claims he paid Daniels "in coordination with and at the direction of" Trump. 
The National Enquirer is said to have incorporated a model referred to as "catch and kill" in which there is a payment made to prevent a story from being published.  Pecker claims the tablod coordinated with Donald Trump's presidential campaign to pay a Playboy model $150,000 in hush money.
Bragg sent an internal memo last week after Trump called for his supporters to protest and "TAKE OUR NATION BACK!".  Trump claimed he would be arrested last Tuesday.
"We do not tolerate attempts to intimidate our office or threaten the rule of law in New York," Bragg wrote, referring to "press attention and public comments" regarding an ongoing investigation by his office.
Law enforcement officials accelerated security preparations Monday in advance of a possible indictment. 
We're supposed to think these are authentic Trump supporters in front of Trump Tower in NYC right now… Notice the masks. That is the universal cult symbol of the Left. pic.twitter.com/C7OHUxsIaC

— Suburban Black Man  (@niceblackdude) March 20, 2023
Bragg's office is investigating hush money paid on Trump's behalf to a porn star during his 2016 campaign.
The Manhattan DA is not the only agency probing the former President.
Georgia's Fulton County District Attorney Fani Willis launched a criminal investigation on February 10, 2021 to determine if Trump should be prosecuted for placing calls to state officials pressuring them to change the Georgia election results.  One of the more publicized calls was to Georgia Secretary of State Brad Raffensperger where Trump is heard on the taped call pressuring the Secretary into "finding him votes".
It has since been reported that Trump made a similar call to David Ralston, the late Georgia House Speaker who died in November.
Additionally, the Federal Bureau of Investigation (FBI) began a criminal investigation into Trump's handling of classified and national defense-related government documents, looking for possible violations of the Espionage Act and obstruction of justice.
A United States Select Committee also referred Trump for four crimes tied to the January, 2021 attack on the Capitol Building.  It is not immediately clear if an investigation of this matter by the DOJ is underway.
BetOnline Trump Odds
BetOnline had pulled their indictment odds over the weekend as charges against the former President appeared to be imminent.  These were replaced with the total number of indictments odds.
 
What will happen first during Trump's arrest?
Trump tased +150
Trump pepper sprayed -200
Primary color of tie Trump wears during arrest
Red -200
Blue +200
Yellow +400
Black +500
Purple +1200
Orange +1600
Where will Trump be arrested?
Personal residence -300
Golf course +300
Police station +300
Will Trump be wearing a MAGA hat during arrest?
Yes +300
No -500
Will Trump turn himself in?
Yes +300
No -500
Will Trump be indicted on state or federal charges in 2023?
Yes -200
No +150
- Gilbert Horowitz, Gambling911.com